You may also be interested in the following product(s)
Regular Price: $599.90

Special Price $459.90

Regular Price: $299.90

Special Price $199.90
Nubia Z7 Mini 4G Smartphone Snapdragon 801 Quad Core 5 Inch Android 4.4 2GB 16GB
Nubia Z7 Mini 4G phone has high specs: Snapdragon 801 quad core CPU, 2GB RAM and 16GB ROM, 5 inch 1080P FHD screen, 5MP front and 13MP back cameras, with Android 4.4 OS, supports OTG, BT 4.0, Wifi, Play Store, FM etc, supports 4G, 3G and 2G networks. It's really a phone worth to buy.
Powerful Qualcomm Snapdragon 801 quad core, 2.0GHz CPU with Adreno330 GPU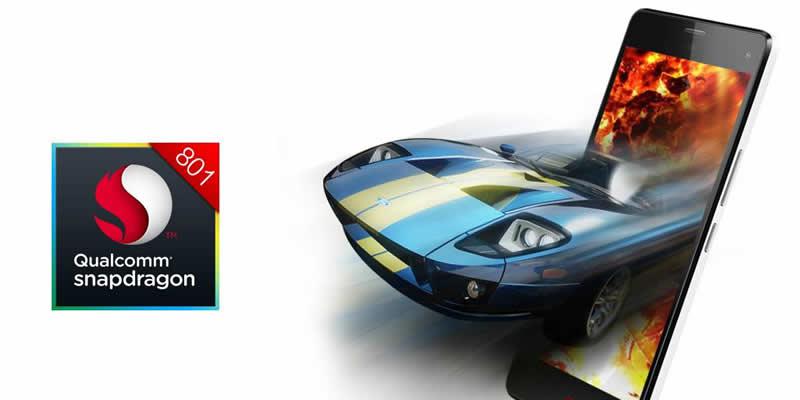 5.0 inch 1080P FHD Sharp screen, 445PPI, the third generation Corning Gorilla Glass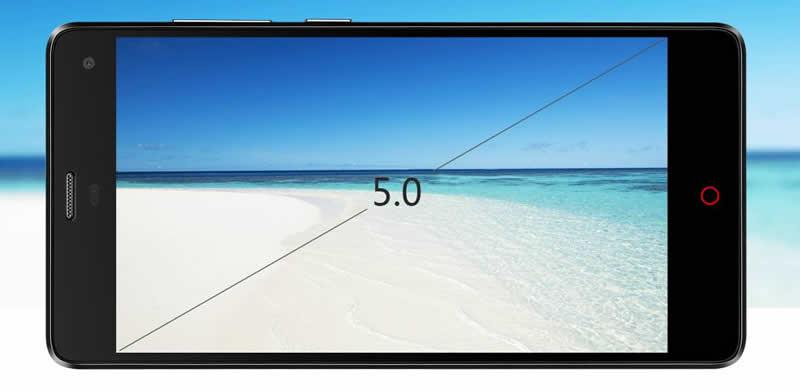 13MP high definition camera which can photograph the star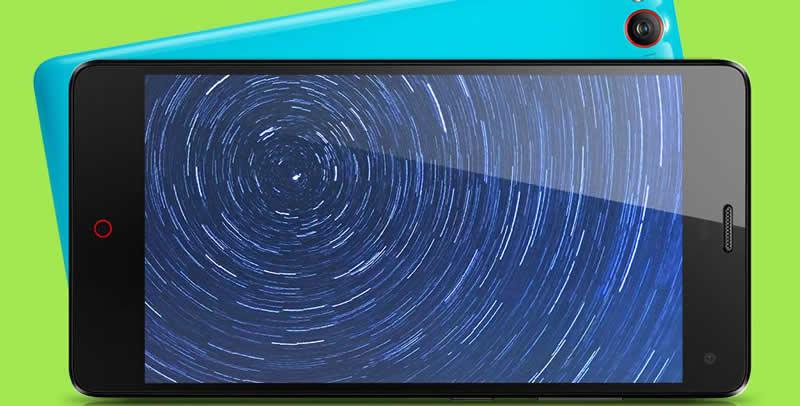 Please check the SIM frequency band carefully before you place the order. Because it will NOT be available if the local does not support this band.
Nubia Z7 Mini Mobile is works unlocked for worldwide use, Support 4G & 3G & 2G networks
(1)Compatible 4G network: FDD-LTE 1800(B3)/2100(B1)2600(B7) TDD-LTE: 38/39/40MHz
(2)Compatible 3G network: WCDMA 850/900/1900/2100MHz MHz
(3)Compatible 2G Networks: GSM 850/900/1800/1900MHz
Nubia Z7 Mini Phone Specifications:
OS: Android 4.4
CPU: Qualcomm Snapdragon 801(MSM8974AA), Quad Core, 2.0GHz
GPU: Qualcomm Adreno330
RAM: 2GB
ROM: 16GB
Brand:
2G: GSM 850/900/1800/1900MHz
3G: WCDMA 850/900/1900/2100MHz MHz
4G: FDD-LTE 1800(B3)/2100(B1)2600(B7) TDD-LTE: 38/39/40MHz
Sim Card: Dual SIM Card Dual Standby
Service Provide: Unlocked
Screen: IPS Capacitive Touch Screen, Corning Gorilla Glass 3
Size: 5 inch
Resolution: 1920 x 1080 pixels FHD screen
Screen Color: 16000K Colors
Shell Material: Plastic
Daul Camera: Front Camera 5.0MP, 13.0MP Pixels back camera with flashlight and Auto Forcus
Multi-Touch: Support
Multilingual: Support
Extend Card: Support TF card up to 64GB extended
Bluetooth: Bluetooth 4.0
OTG: Support
GPS: Built in
FM: Support
Java: No
Data transfer: USB/Bluetooth
Mobile internet: WAP/WiFi
Mobile internet: WAP/WIFI
Phonebook: 1000
Input: Handwrite/Keypad
WIFI: 802.11b/g/n
Video: 3GP/MPEG4
Audio: MP3/WAV/AMR/AWB
Image: JPEG/BMP/GIF/PNG/GIF
Ebook: TXT/CHM/DOC/HTML
Earphone Interface: 3.5mm
Battery: 2300mAh
Standby Time: About 2~3 days
Other Feature: 4G, OTG, WIFI, Play Store, FM, Bluetooth, Ebook, Email, Messaging, wallpapers, calendar, calculator, clock, camera, tethering & portable hotspot, flashight, etc
Nubia Z7 Mini Phone Contain:
1 x Nubia Z7 Mini Phone
1 x USB cable
1 x Charger
Nubia Z7 Mini Phone Size: 140.9*69.3*8.2mm
Nubia Z7 Mini Phone Weight: 143g
Note: Nubia Z7 Mini Phone will be shipped with suitable plugs according to the shipping address.
------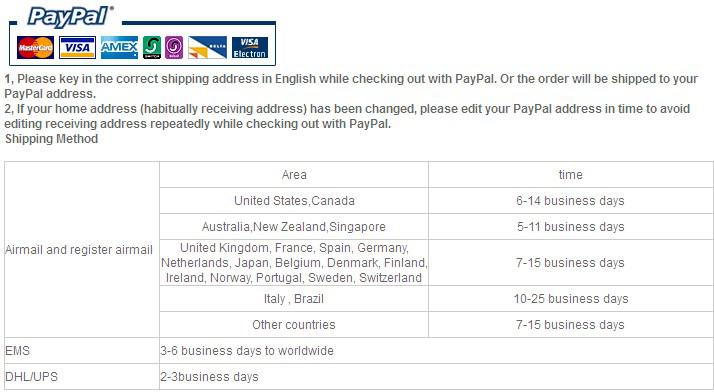 Questions on ZTE Nubia Z7 Mini 4G Smartphone Snapdragon 801 Quad Core 5 Inch Android 4.4 2GB 16GB
Sort by

From Gianluca at

11/5/14 10:03 PM

From Natalya at

11/7/14 10:45 AM

From Lee at

11/10/14 1:14 AM

From witombo at

11/11/14 11:04 AM

1. Does it support 3G/Lte on both sim card slot? I would like to have possibility to change internet provider without replacing sim cards.
2, does it have infrared port?
3. Is front camera the same as in Nubia Z7Max?
4, Can you install English and polish language?
5. Does it have google play preinstalled?
6. Does it have Chinese app installed?
Nubia Mobile:
Thank you for your mail.
Nubia Z7 MIni Phone SIM card 1 support 3G/LTE network and have infrared port.
We will release the conpare with Nubia Z7 Max and Z7 Mini phone specs on our website.
Nubia Z7 Phone support English and support Google Play Store.

From witombo at

11/13/14 7:42 AM

Can you tel me please does it support 4G LTE on both sim card slots? It does not have to work in the same time but is it possible to chose internet provider from 1 sim to 2 sim? and Will it work in 4G LTE ?
Nubia Mobile:
Thank you for your mail.
Both SIM card support 4G Network and we will release the full specs on our website.

From marcooma35 at

12/6/14 1:12 PM

From jass bhullar at

12/7/14 5:11 PM

HI Guys,
i had bought zte z7 mini from merimobile shop . i was installing miui rom zte nubia z5 mini in my phone and it suddenly bricked. Now my phone is off and i can't turn it on. please tell me what i need to do. i am living in Australia at the moment. please tell me how i can fix the problem. The name of the rom which I was installing in my phone miui_mini_lily_4.8.15_58e7a684a4_4.4.zip.
please tell me what to do ASAP

I am looking forward to hearing from you soon.
thanks in advance
Nubia Mobile:
Thank you for your mail.
Our engineer will cehck ti for you soon,maybe you need update the firmware.

From mete at

12/12/14 3:31 AM

From falletta at

12/14/14 6:11 PM

what is the date and version of the latest rom and the website for dowload it?
i'am french. in the forum,many people say there are some bug in 1.42 version in french? i'm very interesting by this smartphone.
Nubia Mobile:
Thank you for your mail.
We will support OTA update,please check our mail.

From MG at

12/15/14 2:47 PM

Hi,

1 - do you sell also earphones (with microphone)? As I believe they are not included.
2- How does it work with the 1 year warranty? In case of any problem do I need to send it back to US, to China, or can I bring it to a local shop?

Many thanks
Nubia Mobile:
Thank you for your mail.
Yes,we have Nubia earphone in stock and ready to send.
We will have fully test before we send,all our Nubia Mobile Phone come with 12 months warranty,Any question please tell us.

From Nikolas at

12/23/14 3:25 AM

Dear Sir/Madam,

I would like to ask you if Greek language is fully supported.

In addition, how much will the cost be for shipping to Greece and if it is possible to declare it as gift with the lowest value possible in order to avoid tax and other charges.

Thanks in advance
Nubia Mobile:
Thank you for your mail.
Nubai Z7 Mini Phone support Greek Language and the shipping cost to Greece is 12.4USD.
We will print your package value under 50USD as a gift.

From tom at

12/23/14 10:31 PM

I bought a new Z7mini last week from you, but I can not create google play store account in this phone.

Error message
"There was a problem communicating with google servers.Try again later."
Nubia Mobile:
Thank you for your mail.
Can you take some pictures for us?We will check it for you soon,maybe you need root your phone.

From vidhi at

12/25/14 11:03 AM

I live in Indonesia..
can you send to indonesia??
How long does it take to reach indonesia??
Is this the international version??
Nubia Mobile:
Thank you for your mail.
We support shipping to Inondesia and you will got your package in 3 business days,NubIa Z7 Mobile Phone come wtih English Setting.

From Matthew at

12/26/14 10:28 AM

Hi

Can you please quote me for rooting this mobile?

Do you have a 32GB Class 10 Card and Flip case for this mobile.

Does this item come from China or you have an EU warehouse?

Thanks
Nubia Mobile:
Thank you for your mail.
Nubia Z7 Mini Phone support root and we have 32GB Class 10 TF card in stock and ready to send,we will send your package diectly from our Nubia Factory.

From Matthew at

12/26/14 10:31 AM

Can you ship this item to Malta with slow shipping? Express shipping will cost me tax if this item is shipped from China. Therefore please can you send it using slow mail? Thanks
Nubia Mobile:
Thank you for your mail.
We support shipping to Malta and the shipping cost depend on your shipping address,please add to your shopping cart and check the shipping cost.
We will print your package value under 50USD.

From Fahmi at

12/27/14 6:20 AM
Ask Your Own Question