You may also be interested in the following product(s)
Regular Price: $659.90

Special Price $629.90

Regular Price: $399.90

Special Price $369.90

Regular Price: $329.90

Special Price $269.90
Nubia Z9 Mini 5 Inch Snapdragon 615 Android 5.0 16MP Camera 2GB 16GB 4G LTE Smartphone Black
Nubia Z9 Mini 4G LTE mobile owns a 5.0 inch full HD screen, uses 64 bit Snapdragon 615 octa core processor and Android 5.0 Lollipop system, with 2GB RAM and 16GB ROM. ZTE Z9 Mini also has 16MP back camera and 8MP front camera, supports dual band wifi, WLAN, OTG, Bluetooth etc.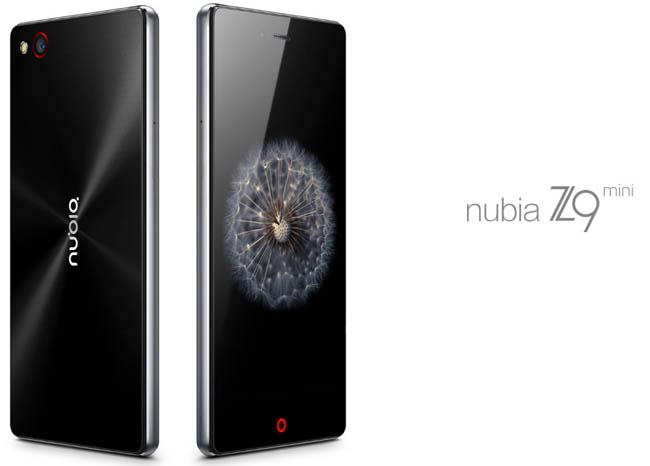 16.0MP Sony camera
16.0MP back camera, Sony IMX234 Exmor RS stacked camera, F2.0 aperture, 1/2.6 inch CMOS, 6P lens, sapphire glass IR filter, OIS.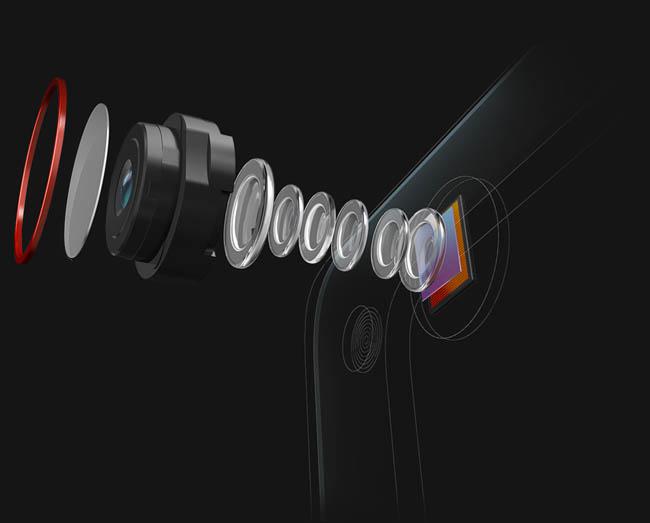 Neovison 5.0 camera system, professional SLR mode
5 inch Sharp screen
5 inch Sharp screen, 1080P CGS screen, 441ppi, high saturation full view display. The color saturation increase to 95%.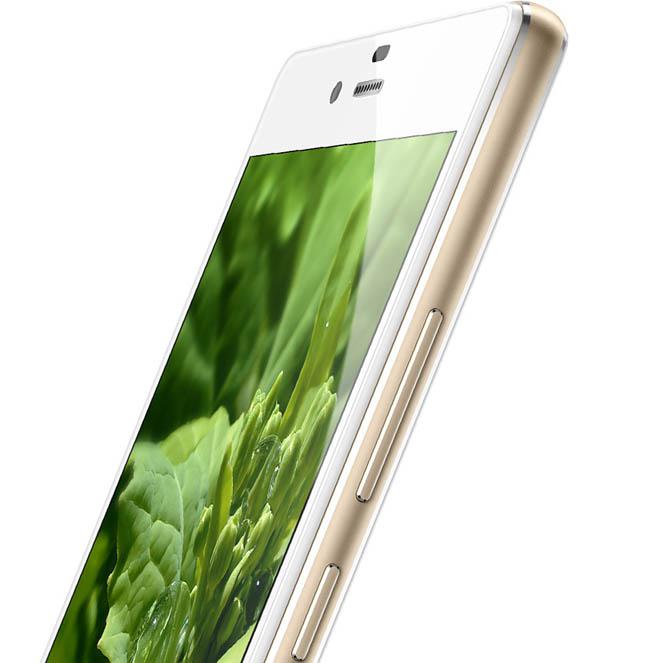 Qualcomm Snapdragon 615 processor
Qualcomm Snapdragon 615 octa core 64 bit, 28nm, Cortex A53 processor, with LPDDR3 2GB RAM and Adreno 405 550Mhz GPU, bring smooth 3D gaming experience.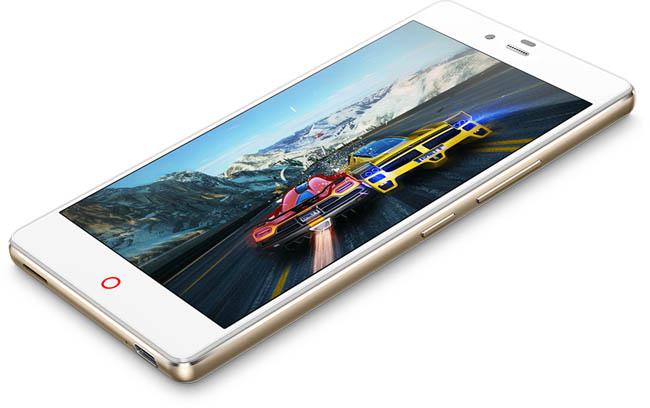 Nubia Z9 Mini Phone Features:
OS: Android 5.0, nubia UI 2.8
CPU: Qualcomm Snapdragon 615 Octa core
RAM: 2GB
ROM: 16GB
Extend Card: Support MicroSD card up to 128GB extended
Brand:
4G: TD-LTE B38/39/40/41; FDD-LTE 1800/2100/2600MHz
3G: WCDMA 850/900/1900/2100; TD-SCDMA B34/39; CDMA EVDO 800
2G: GSM 850/900/1800/1900
Sim Card: Dual SIM Card Dual Standby
Service Provide: Unlocked
Screen: IPS Capacitive Touch Screen, Corning Gorilla Glass 3
Size: 5.0 Inch
Resolution: 1920 x 1080 pixels FHD screen
Screen Color: 16000K Colors
Multi-Touch: Support
Language: English and Chinese
Daul Camera: Front Camera 8.0MP, F2.2, 16.0MP back camera, f2.0, with flashlight and Auto Forcus
Video shooting: Up to 4K, 3840 x 2160
WIFI: Dual band wifi, IEEE 802.11 b/g/n/ac
Bluetooth: V4.0
OTG: Support
NFC: Support
GPS: GPS + A-GPS + GLONASS
MHL 3.0: Support
DLNA: Support
WLAN: Support
FM: Support
Hi-Fi: Support
Video: MPEG-4/H.263/H.264 etc.
Audio: MP3/AMR-WB/WAV/MID RINGTONE/IMELODY/OGG/FLAC etc.
Image: JPEG etc.
Earphone Interface: 3.5mm
Battery: 2900mAh non-removable
Standby Time: About 2~3 days
Other Feature: 4G, 3G, WIFI, GPS, Bluetooth, FM, Ebook, Email, Messaging, wallpapers, calendar, calculator, clock, camera, hotspot, OTG, gyroscope, compass, etc.
Nubia Z9 Mini Phone Size: 141.3*69.8*8.2mm
Nubia Z9 Mini Phone Contain:
1 x Nubia Z9 Mini Phone
1 x USB cable
1 x Charger
------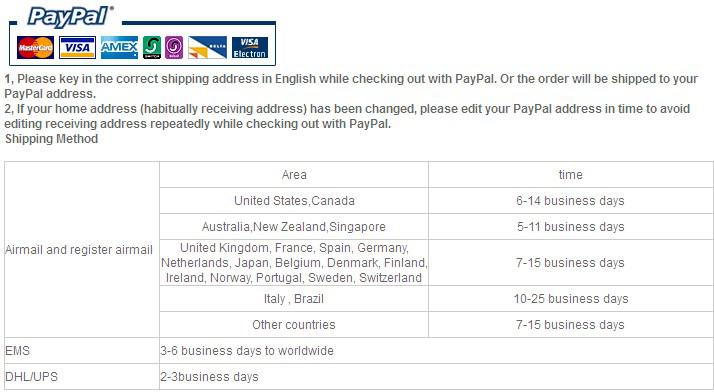 Questions on Nubia Z9 Mini 5 Inch Snapdragon 615 Android 5.0 16MP Camera 2GB 16GB 4G LTE Smartphone Black
Sort by

From Cherrysavi at

4/4/15 1:17 PM

I am interested in buying Nubia Z9 Mini.
1) Will you be able to send this one to Ireland?

2)If you are sending it to Ireland, do I have to pay customs duty on the top of the
price of the phone?

3)Does the 4G LTE in this phone work with O2 and Vodafone networks in Ireland?

4) Is there any flip cover for this product? if yes, what is the price?

regards
Thomas
Nubia Mobile:
Thank you for your mail.
We support shipping to Ireland.
We are not sure your local customs, but we will help you print the package with low value around $50 to reduce or avoid taxes.
Nubia Z9 Mini 4G LTE work with O2 and Vodafone networks in Ireland, you can find the flip cover in our website.



From Dave at

4/5/15 6:43 AM

Hi,
I am interested in this phone. If I order now, when will the item shipped?

Do you ship to Other country? Or to china only?
Nubia Mobile:
Thank you for your mail.
If you order Nubia Z9 Mini now, your order will be proceeded in 3 days.
We support worldwide shipping.


From ken at

4/6/15 9:26 AM

Hello,

May i ask

1) is google play store installed on the phone?
2) is google play services installed on the phone?
3) can the phone use LTE bands in the United States?

Thank you
Nubia Mobile:
Thank you for your mail.
You can install google play store on your end and Nubia Z9 Mini support LTE bands in US.

From Ekk at

4/6/15 10:09 AM

From Evridiki at

4/7/15 1:07 PM

From Harry at

4/8/15 6:00 AM

From Michael Schwagierek at

4/8/15 11:08 AM

Hey there...
In my opinion the nubia z9 mini would have great chances to become really successfull in Germany, because many people here would like to get a device like the z9 mini for such an incredible price. So my question to you is: Will i be able to order the nubia z9 mini in May or in June from Germany and will it be as cheap as it is now? Is there also an Option to set the system-language to german?

I'm looking forward to hear from you.

Greetings

Michael
Nubia Mobile:
Thank you for your mail.
We will email you when Nubia Z9 Mini is available.
The price is not sure, please check with our website.
Also, Nubia Z9 Mini support English and Chinese.

From Yousef Gouriye at

4/9/15 2:14 AM

Dear,

I am interested in the Nubia Z9 Mini but I have some questions:
- Is it possible to ask you to root or to reflash the Phone before sending?
- Do's has the Phone a Multi-language system?
- When can I order it?

Best regards
Nubia Mobile:
Thank you for your mail.
We can root or reflash the mobile before sending if you request.
Nubia Z9 Mini support English and Chinese, we will email you when we got Z9 Mini in stock.

From Cherrysavi at

4/9/15 5:15 AM

Hello,
I am interested in buying one of your ZTE Nubia z9 mini. Will you please clarify the following.
1) Will you be able to send it to Ireland?
2) If 'yes', what will be the postal charge? is it free as many other companies do?
3) Do I have to pay Irish Customs Charge for this phone?
4) How long it will take to reach Ireland?
5) Do this 4G LTE work with Vodafon and O2 in Ireland?
6) lastly, Will you be able to change all settings to English ?

Regards
Cherian Irimpan
Nubia Mobile:
Thank you for your mail.
We support shipping to Ireland, the shipping cost is $22.67 by Express with 3-5 business days.
We are not sure your local customs, but we will help you print the package with low value around $50 to reduce or avoid taxes.
Nubia Z9 Mini support TD-LTE B38/39/40/41; FDD-LTE 1800/2100/2600MHz and support English language.

From Svetozar Zahariev at

4/9/15 11:13 AM

From Svetozar Zahariev at

4/9/15 9:18 PM

Hi,would you tell me please when this phone will be available in stock and what's the shipping price to Bulgaria?Thank at advance and Kindest Regards!
Nubia Mobile:
Thank you for your mail.
We will email you when Nubia Z9 Mini is available. The shpping price to Bulgaria is about $12.5 by Registered Airmail.

From Evridiki at

4/11/15 6:35 AM

From Patrick at

4/12/15 1:38 PM

From Edgar at

4/13/15 8:30 AM

From Burko at

4/14/15 12:22 AM

From Orry at

4/14/15 4:38 AM

From Juris Grauzins at

4/14/15 5:22 AM

From Cherian Irimpan at

4/14/15 5:33 AM

Hi,
Please inform me the date of next release of ZTE Nubia Z9 mini. I lives in Ireland and what will be the normal postage charge to Ireland, if any?. Do I have to pay any customs to pay in Ireland? What will be the language and other settings? Is that in Europe standard?

Regards

Cherian Irimpan
Nubia Mobile:
Thank you for your mail.
We will email you when Nubia Z9 Mini is available.
You can add to shopping cart and check the detailed shipping information. We are not sure your local customs, but we will help you print the package with low value around $50 to reduce or avoid taxes.
There will be language and other settings.

From Cedric at

4/14/15 1:06 PM

From Dave at

4/14/15 8:57 PM

From Carlos at

4/14/15 9:09 PM

From Colin at

4/15/15 2:16 AM

From Edgar Hambaryan at

4/15/15 9:05 AM

From Edgar Hambaryan at

4/16/15 8:52 AM

From Tony at

4/17/15 1:57 AM

From Aneesh at

4/17/15 2:37 AM

From Mat at

4/19/15 9:36 AM

From Mat at

4/21/15 9:39 AM

From Ivo Sotirov at

4/23/15 11:25 PM

From milo at

4/24/15 7:35 AM

From christin at

4/26/15 12:04 AM

From Alexander at

4/26/15 2:12 PM

From denz at

4/26/15 3:41 PM

From stavros at

4/27/15 3:23 AM

From Jack at

4/28/15 6:32 AM

From Sandip Chatterjee at

4/28/15 10:12 PM

From Al at

4/29/15 6:14 AM

From Abrar Ahmed at

5/1/15 7:46 AM

Hello sir,
i am from pakistan and want to knw how to get zte phone from your site...??
Nubia Mobile:
Thank you for your mail.
We are Nubia Mobile Phone online store,we support shipping to Pakistan and you will got your package in 3-5 business days by Express.

From Nuno Pegado at

5/4/15 3:54 AM

When does Nubia Z9 mini will be in stock?
It appears always out of stock. Though since 4/19/15 your answer was "We have Nubia Z9 Mini Phone in stock and ready to send".
Thank you.
Nubia Mobile:
Thank you for your mail.
We will email you when Nubia Z9 Mini is in stock.

From Md.Ikram Hossain Rony at

5/4/15 8:04 AM

From Marcos at

5/4/15 11:43 AM

From dom at

5/4/15 12:26 PM

Hi, i want to buy a
Nubia Z9 Mini 5 Inch Snapdragon 615 Android 5.0 16MP Camera 2GB 16GB 4G LTE Smartphone Black.
When will it be back in stock? Do you ship to Germany?
Nubia Mobile:
Thank you for your mail.
We will email you when Nubia Z9 Mini is available.
We support shipping to Germany.

From alfonso at

5/4/15 12:28 PM

From Nuno Pegado at

5/5/15 3:02 AM

From HossaM EldiN at

5/5/15 8:38 AM

is this phone will work with 3g in egypt , its support arabic language or not , and whats the box contain ( cover or protector or memory ) , and how can i ship it ?
Nubia Mobile:
Thank you for your mail.
Nubia Z9 Mini is unlocked and support to work in Egypt, support English and Chinese.
The box contains: 1 x Nubia Z9 Mini Phone, 1 x USB cable, 1 x Charger.


From Michael at

5/6/15 12:02 AM

From buyer at

5/6/15 3:16 AM

From Eric at

5/6/15 3:20 AM

From Ajit Anarse at

5/6/15 3:55 AM

Dear sir,
I want to Buy ZTE nubia Z9 Mini (Black color) in INDIA, What is the process to buy this phone? Please send process on my Mail ID
Nubia Mobile:
Thank you for your mail.
You can add to shopping cart, then fill in your address, select the mode of transport, click "Proceed to Checkout".

From sankar at

5/6/15 4:47 AM
Ask Your Own Question