You may also be interested in the following product(s)
Regular Price: $462.99

Special Price $419.99

Regular Price: $459.99

Special Price $429.90

Regular Price: $739.99

Special Price $559.99

Regular Price: $276.99

Special Price $209.99
This Nubia Z9 Max International Edition will come with pre-installed Google Play Store, supports more than 50 languages!
Nubia Z9 Max Snapdragon 615 2GB RAM 5.5 Inch Android 5.0 Hi-Fi 4G LTE Smartphone Black
Nubia Z9 Max uses 64 bit Snapdragon 615 octa core CPU and 2GB RAM, bases on Android 5.0 OS. Z9 Max feature a 5.5 inch FHD screen, equipped with 16.0MP back camera and 8.0MP front camera. Z9 Max 4G LTE phone supports NFC, dual band wifi, OTG, Bluetooth etc.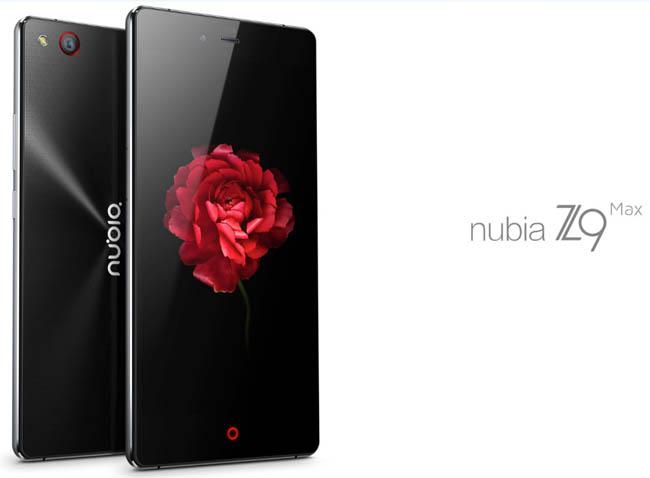 Qualcomm Snapdragon 615 processor
Qualcomm Snapdragon 615 64 bit, A53 processor, with 2GB RAM, bring smooth 4K video and 3D gaming experience.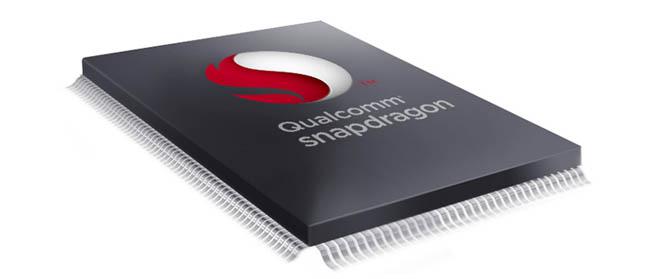 Dual Nano SIM Card Dual Standby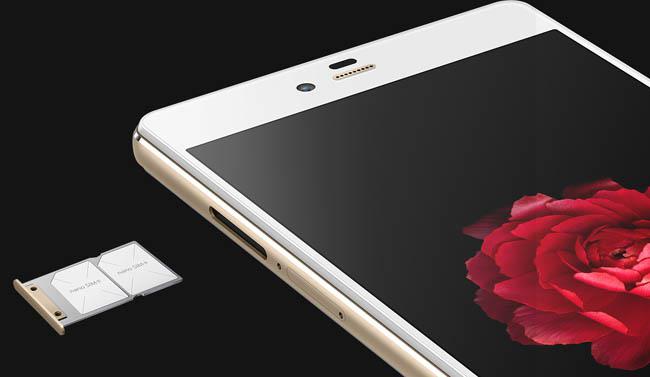 5.5 inch Sharp screen
5.5 inch Sharp screen, 1080P full HD screen, 401ppi, high saturation full view display. The color saturation increase to 85%.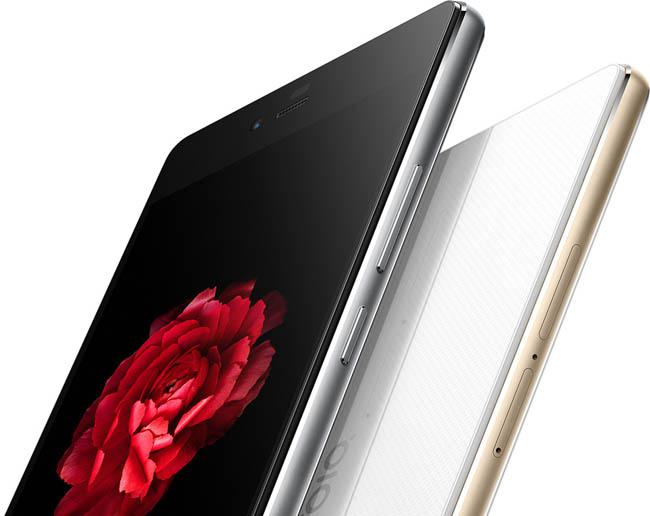 Double-sided gorilla glass
Double-sided high strength and high transparent gorilla glass on both the front and back shell, Not only make the screen display color more gorgeous, but also end up scratches on the back.

16.0MP Sony camera
16.0MP back camera, Sony IMX234 Exmor RS stacked camera, 6P lens, sapphire glass IR filter, with new Neovison 5.0 camera system, supports 4K video recording.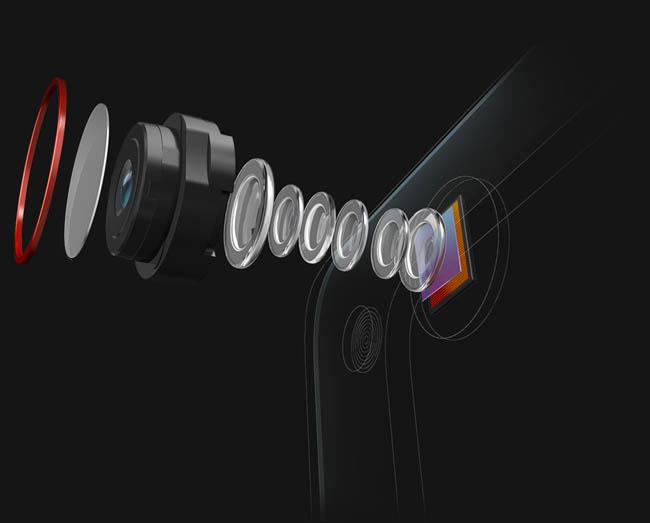 Hi-Fi function
AKM AK4375 professional audio chip and AW8736 power amplifier chip, bring high quality music enjoyment.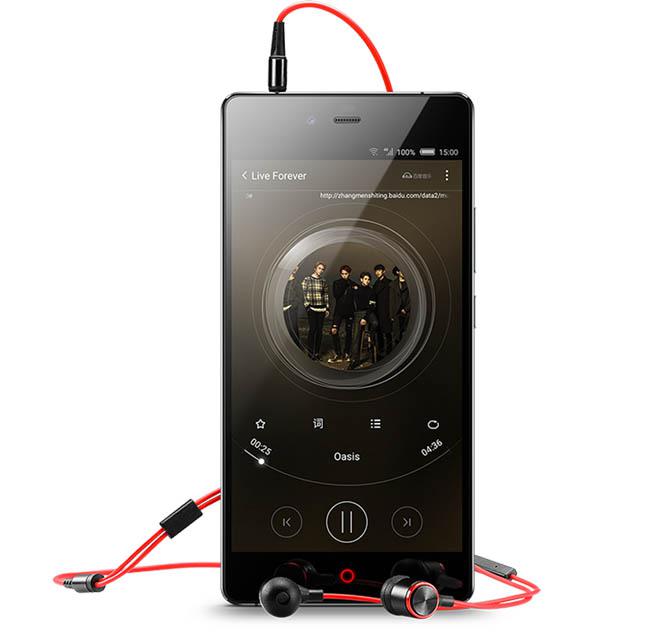 Nubia Z9 Max Phone Features:
OS: Android 5.0, nubia UI 2.8
CPU: Qualcomm Snapdragon 615 octa core
RAM: 2GB
ROM: 16GB
Extend Card: Support MicroSD card up to 128GB extended
Band:
4G: TD-LTE B38/39/40/41; FDD-LTE B1/B3/B7
3G: WCDMA 850/900/1900/2100; TD-SCDMA B34/39
2G: GSM 850/900/1800/1900
Sim Card: Dual nano SIM Card Dual Standby
Service Provide: Unlocked
Screen: IPS Capacitive Touch Screen, Corning Gorilla Glass 3
Size: 5.5 inch
Resolution: 1920 x 1080 pixels FHD screen, 401ppi
Screen Color: 16000K Colors
Dual Camera: Front Camera 8.0MP, F2.2, 16.0MP back camera, f2.0, with flashlight and Auto Forcus, Neovision 5.0
Multi-Touch: Support
Language: English, Chinese traditional, Chinese simplified, etc, more than 50 languages.
WIFI: Dual band wifi, IEEE 802.11 b/g/n/ac
Bluetooth: V4.0
OTG: Support
NFC: Support
GPS: GPS + A-GPS + GLONASS
WLAN: Support
Video: MPEG-4/H.263/H.264 etc.
Audio: MP3/AMR-WB/WAV/MID RINGTONE/IMELODY/OGG/FLAC etc.
Image: JPEG etc.
Earphone Interface: 3.5mm
Battery: 2900mAh non-removable
Standby Time: About 2~3 days
Other Feature: 4G, 3G, WIFI, GPS, Bluetooth, Ebook, Email, Messaging, wallpapers, calendar, calculator, clock, camera, hotspot, OTG, gyroscope, compass, NFC etc.
Nubia Z9 Max Phone Contain:
1 x Nubia Z9 Max Phone
1 x USB cable
1 x Charger
Nubia Z9 Max Phone Size: 154.8x76.6x7.9mm
Nubia Z9 Max Phone Weight: 165g
------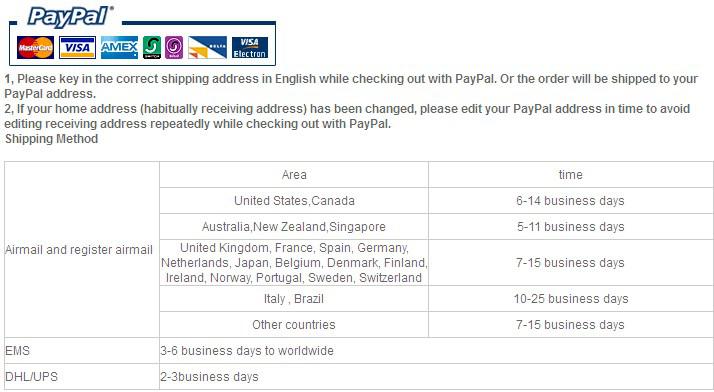 Questions on Nubia Z9 Max Snapdragon 615 2GB RAM 5.5 Inch Android 5.0 OTG 4G LTE Smartphone Black
Sort by

From Ron at

9/25/16 1:47 AM

From Gianfranco Cassella at

8/31/16 4:03 PM

From Smilson at

8/30/16 6:25 PM

From Smilson at

8/30/16 8:17 AM

From Sudarvan at

8/18/16 2:18 AM

From nasir pakistan at

7/24/16 3:05 AM

From chris at

7/20/16 12:21 PM

bonjour,

il est impossible de rooter le téléphone avec la procédure sur votre site sous android 5.1.1. Pouvez vous faire le nécessaire car je n'ai pas les gapps google.
Nubia Mobile:
Thank you for your mail.
We have released guide for Root the phone and install google, please check on our website News.

From chris at

7/18/16 5:05 AM

From chris at

7/17/16 11:09 AM

bonjour,

j'ai acheté un nubia z9 max qui dispose d'une room chinoise. Avez vous une room européenne avec les applications google? Car je suis passer sous android 5.1.1 mais je n'ai pas les applications google.
Nubia Mobile:
Thank you for your mail.
Our Nubia Z9 Max is international. But we have released guide for Root the phone and install google for Z9 series, please check on our website News.

From Vera Georgiou at

7/10/16 1:08 PM

From pilar at

6/9/16 8:25 AM

hola! una pregunta este celular tiene lector de huellas?? y el 4G LTE funciona aqui en Argentina?
Nubia Mobile:
Thank you for your mail.
Nubia Z9 Max do not support fingerprint sensor. Nubia z11 mini and z11 max support fingerprint. We have released the detailed network bands of Nubia Z9 max. Please check on our website.

From Antonio at

5/26/16 7:53 AM

Hello good.
I wonder if nubia z9 max supports Spanish language of manufactures. You can change system language to Spanish. I live in Spain and I want to buy a phone that have Spanish language in your operating system.
Thanks a lot.
A cordial greeting.
Antonio
Nubia Mobile:
Thank you for your mail.
We have released the supported language of Nubia Z9 Max mobile. Please check on our website.

From lucas at

5/8/16 9:28 AM

From dani at

4/24/16 1:15 AM

can you shiping it to indonesia?
how much charge fee?
Nubia Mobile:
Thank you for your mail.
We have Nubia z9 max in stock. We support shipping to indonesia. Our price is FOB price and do not contain customs and shipping cost. Please add to your shopping cart to check the shipping cost.

From Hari Prasad at

4/14/16 5:44 AM

From Rodd Parke at

3/23/16 1:43 PM

From Daniel Singert at

3/21/16 4:25 AM

From Hugues at

3/6/16 6:02 AM

From BECHIR BENROMDHANE at

3/1/16 1:44 PM

From Tony at

2/28/16 7:12 AM

From vinay at

2/28/16 3:45 AM

From Hong Soo hyung at

2/16/16 7:30 AM

From Hong Hong at

2/16/16 7:07 AM

From Samuel at

2/2/16 2:13 PM

From Harsha at

2/2/16 4:03 AM

From Vincent at

1/30/16 3:52 PM

From el corrado at

1/29/16 2:27 AM

From ergul at

1/28/16 10:48 AM

Does the Turkish language support .

If you submit a turkey Is there a shipping charge

Nubia Mobile:
Thank you for your mail.
Nubia Z9 Max do not support Turkish language at the moment. We support shipping to Turkey. Please add to your shopping cart to check the shipping cost.

From MERVE KESER at

1/28/16 8:35 AM

hi, i want to buy this phone, when the cargo arrive at my home but if i wont be at home, how wiil i konw that? do you inform the buyer by sms or mail or call??
thanks..
Nubia Mobile:
Thank you for your mail.
Please add to your shopping cart to check the shipping cost and deliver time. Do not worry, all our package come with tracking number. You can track your order during shipping.

From Tesh at

1/26/16 10:17 PM

From Faidon at

1/24/16 9:20 AM

Does it work properly in UK? Especially, mobile data?
Also, whats the SAR value of the phone? Thanks!
Nubia Mobile:
Thank you for your mail.
We have released the detailed network bands of Nubia Z9 max. Please check our website and your local bands carefully.
The SAR is 0.328w/kg, this is our calculated result.

From Duarte at

1/20/16 1:24 PM

From Andrey at

1/17/16 5:13 AM

From Dado at

1/15/16 3:59 AM

From Long Nguyen at

1/13/16 8:30 PM

From Andrey at

1/13/16 10:46 AM

From Dzanas at

1/8/16 11:45 AM

From AAKASH at

1/6/16 5:42 PM

From Nigel at

1/2/16 12:17 PM

Hi. I have a Z9 Max NX510J, which has nubia v2.8.1 installed. I want to install the later version 3.06 ROM but there is some confusion on your download page as to the model numbers. The actual download page also has no English language, which makes it very difficult to follow instructions. Please advise . Thank you. Kind regards, Nigel.
Nubia Mobile:
Thank you for your mail.
We will update the English firmware for Nubia Z9 Max later when we got it.

From kathiravan at

12/31/15 11:36 PM

From nawar at

12/27/15 5:44 PM

From Damon at

12/24/15 9:04 AM

From Ronald at

12/21/15 1:47 AM

Nubia Z9 Max Phone Contain:
1 x Nubia Z9 Max Phone
1 x USB cable
1 x Charger

- Is it include headphone or not?
- Upgrade-able to Marshmallow?
- I live in Indonesia, is it free shipping or not? if not, how much the estimate price?
Nubia Mobile:
Thank you for your mail.
Nubia Z9 Max Phone do not include headphone. We will release when it able update to Marshmallow. We do not support free shipping. Please add to your shopping cart to check the shipping cost.

From Bernie at

12/19/15 1:06 AM

From Ciprian at

12/17/15 12:39 PM

Hello. I'm having trouble understanding the differences between models available for Nubia Z9 Max. As I read on your website there are 2 models for 16 GB: 2 GB RAM and 3 GB RAM. Could you tell me the exact model name, because I found for 3 GB RAM model no NX510J and for 2GB RAM model no NX512J? What processor has each model, as on the internet there are different specs? (for instance, the 2 GB RAM model is listed with A53+A7 procesor 1.5GHz+1.0 GHz, but on your website it's 8core 615 snapdragon procesor 1.5 GHz). And last, what kind of memory has each model, LPDDR3 or LPDDR4? The 3 GB RAM model is listed with LPDDR4, but does the 2GB RAM have the same kind of memory?
Thank you.
Regards,
Ciprian
Nubia Mobile:
Thank you for your mail.
Nubia Z9 Max has 2GB RAM + Snapdragon 615 version and 3GB RAM + Snapdragon 810 version.

From sanoj at

12/12/15 9:31 PM

From vedat at

12/12/15 1:07 PM

From pavan at

12/12/15 9:01 AM

From Roger0766 at

12/9/15 5:27 AM

From kathiravan at

12/7/15 9:51 AM
Ask Your Own Question
Customer Reviews
sale of cell phones Review by

Gaston

To whom it may concern,
My name is Gastón Colantoni. I am writing on behalf of Micatel1, a company located in the city of Buenos Aires, Argentina, which specializes in the sale of cell phones.
I am writing to you since we are interested in representing your firm in our country. As you may know, in accordance with international and local regulations, a license is needed for that purpose.
Could you please tell me which are the steps to be followed and the requirements needed for said activity?
Thanks in advance.
Sincerely, Gastón Colantoni. (Posted on 3/18/16)

i look your offer about nubia z9 max and i wanna buy it Review by

fabrizio

hello! i look your offer about nubia z9 max and i wanna buy it..how can i do?
please answer me (Posted on 3/14/16)

lonch Review by

Arif

WHEN lonch in india in online store (Posted on 2/4/16)

bought the much cheaper Z9 Max Review by

Isabella

For me this Nubia Z9 Max 2GB RAM and Nubia Z9 Max 3GB RAM version both OK. So I bought the much cheaper Z9 Max 2GB version. (Posted on 1/27/16)

nubia z9 max price the lowest ever Review by

Kvidou

Wow, nubia z9 max price is very low now! The lowest ever! (Posted on 1/16/16)

I`m a Norwegian importer of electronics Review by

Magnus

Hello

I`m a Norwegian importer of electronics and i hope you can give me an
introduction on your phones.

What i do is that i order a sample phone from the right companys and i do a
test on the phone, and if your phone lives up to my standards i will try to
sell the phone to Scandinavian stores in Norway and this could lead to a
potensial of 20M customers. It will take me 1-3 months to get the test and
working with sals. UMI eMax got 4/10 stars.
So please give me an introduction on your company and your best phone.

Best Regards

Magnus (Posted on 10/9/15)

Battery support is not very good Review by

Breonna

Battery support is not very good, for games. (Posted on 10/9/15)

Mobile phone appearance is good, fast response Review by

August

Mobile phone appearance is good, fast response, photo effect is good. (Posted on 9/14/15)

Satisfied except is hot Review by

Colin

Satisfied except is hot when play games long (Posted on 9/12/15)

Internet speed is quite good Review by

Alexandre

Internet speed is quite good, good phone! (Posted on 9/12/15)

Good looking Review by

Don

Good looking, it will be better if it is thinner. (Posted on 9/10/15)

The glass phone is a bit heavy Review by

Athena

The glass phone is a bit heavy, but very beautiful. (Posted on 9/6/15)

Received. phone is good Review by

Asha

Received. phone is good, and also the package. (Posted on 9/5/15)

I should buy the Z9 mini which the size is smaller. Review by

James

I should say, I should buy the Z9 mini which the size is smaller. (Posted on 7/25/15)

It is in very beautiful packing. Review by

Lewis

Excellent service and fast delivery. Product fits the description. It is in very beautiful packing. (Posted on 7/17/15)