You may also be interested in the following product(s)
Regular Price: $286.99

Special Price $239.99
Nubia Z11 Cristiano Ronaldo version comes with 6GB RAM, 128GB ROM, uses Snapdragon 820 processor, has 5.5 inch borderless screen and based on Android 6.0 OS. Nubia Z11 Cristiano Ronaldo version owns 16MP OIS Sony camera, supports Nubia QC 3.0 fast charging, 5G wifi, NFC, Hi-Fi, supports fingerprint ID, FiT 2.0.
Boundless view, endless beauty
Z11 real borderless mobile phone, break through imagination, bring you extraordinary  beauty of science and technology.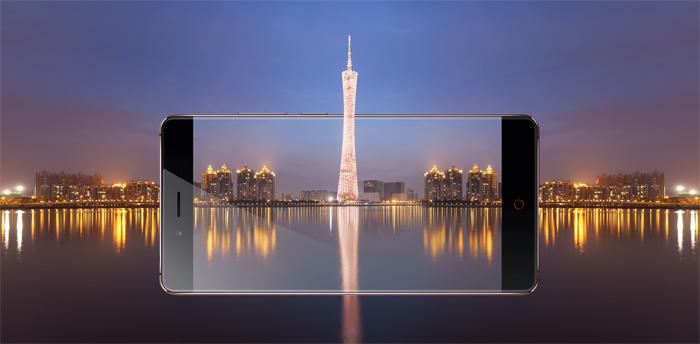 Qualcomm Snapdragon 820 chip
Qualcomm 64 bit Snapdragon 820 processor with 14nm, Kryo architecture, Adreno530 GPU. 6GB RAM, 128GB ROM.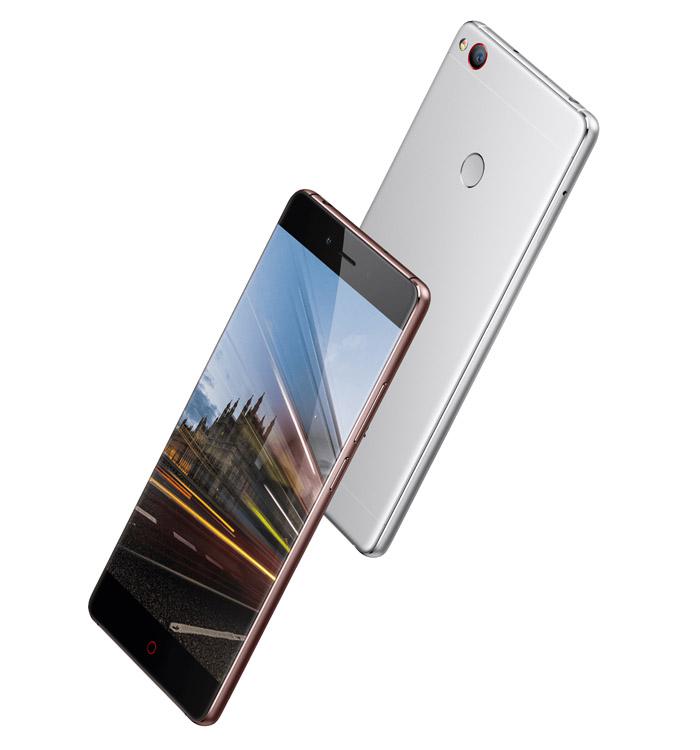 5.5 inch size, 5 inch handfeeling
Thanks to the borderless design, Z11 owns a 72mm narrow fuselage, brings you 5 inch handfeeling though with a 5.5 inch size.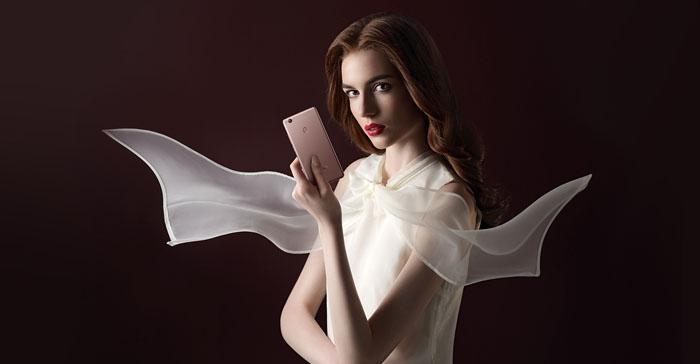 Full HD screen
The second generation Pixel Eyes screen brings sensitive touch and gorgeous colour

Fingerprint recognition
Fingerprint recognition for 0.1 seconds fast unlock, fingerprint function for photograph and screenshot.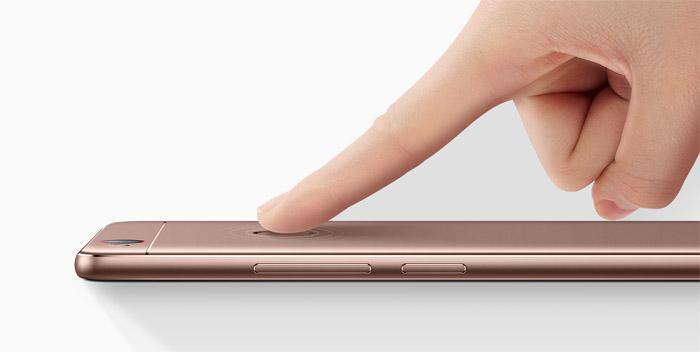 AK4376 audio chip, HiFi
Z11 built-in AK4376 audio chips, HiFi+ quality, at the same time with Dolby Atmos Dolby panoramic sound technology. Outer speaker adopts advanced SmartPA technology.

Dual 4G LTE, dual SIM dual standby and VoLTE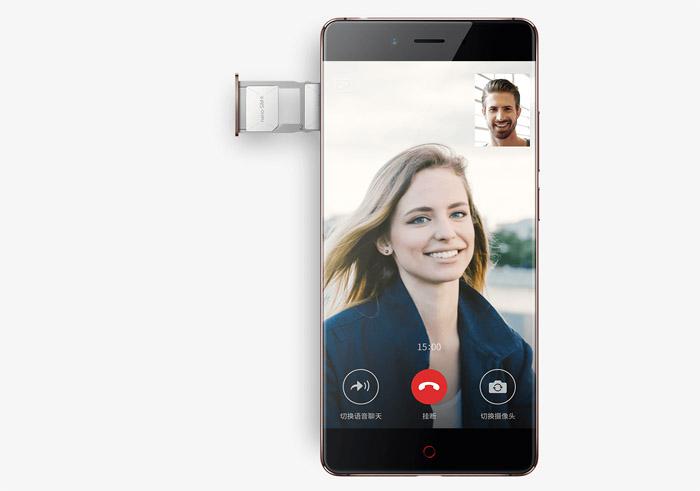 16MP Sony camera
16MP Sony camera, IMX298, with 6P drive motor lens, F2.0 aperture, Blue glass IR filter; NeoVision 6.0 camera system; 0.1s fast focus; PDAF.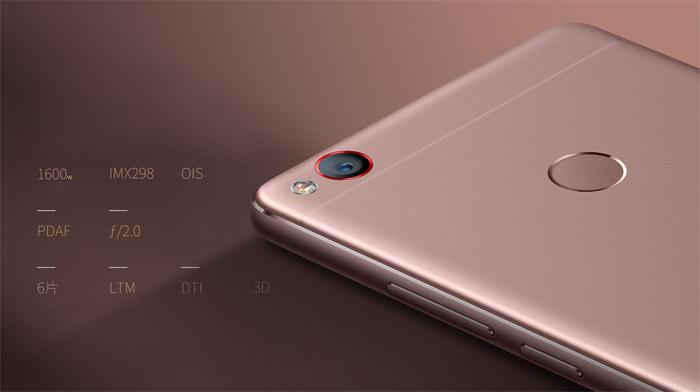 Triple stabilization
Z11 rear camera integrates OIS optical stabilization, Handheld stabilization and EIS electronic stabilization to get rid of the dependence on photographic equipment, for better photo quality.

Panoramic photography
Panoramic photography become more clear with the Handheld stabilization technology.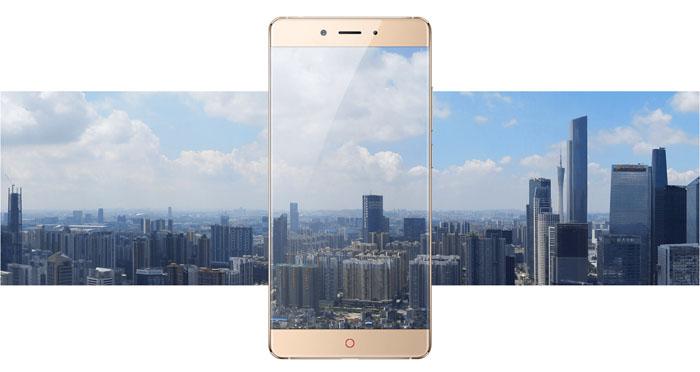 8MP Front Camera
8MP Front Camera with Blue glass IR filter, 5P lens, F2.4 aperture, 80 degree wide Angle and Beautify 2.0 technology.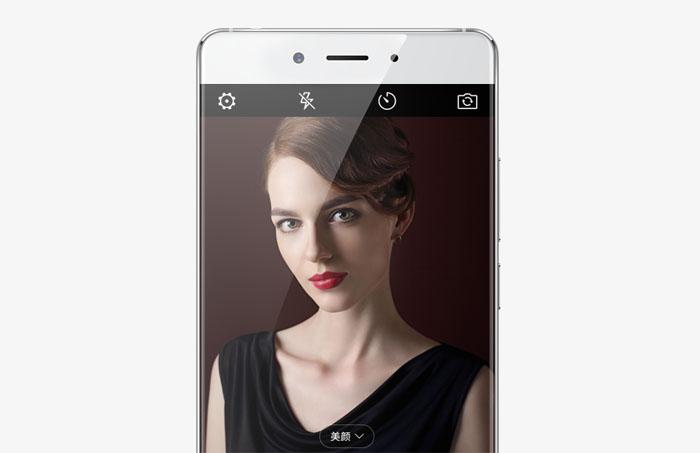 NeoVision 6.0
Electronic aperture with Handheld stabilization technology brings the photograph SLR quality.

Double antenna design
Z11 uses qualcomm TruSignal dual antenna signal enhancement technique. The telephone communicate quality is increased 30%.Data transmission speed increases by 40%. Communication power consumption reduced by 20%.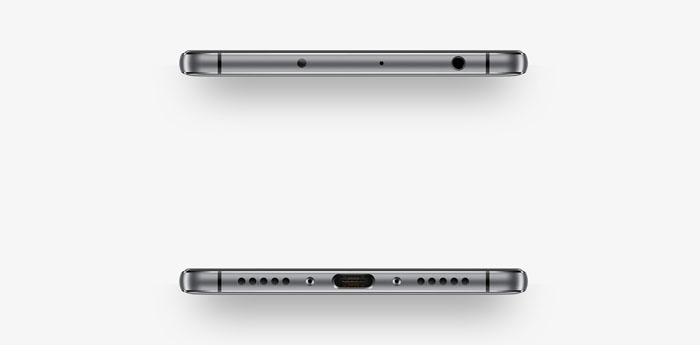 aRC 2.0 glass
aRC 2.0, break through the boundary. 2.5D screen brings stereo boundless vision

Metal frame
Z11 the metal frame forged by 6 department of aviation aluminum alloy, light and strong.

Metal fuselage
Exquisite metal fuselage, interprets the elegance and style of the design. Double sided Curve design, build fashionable visual and unique tactile feel.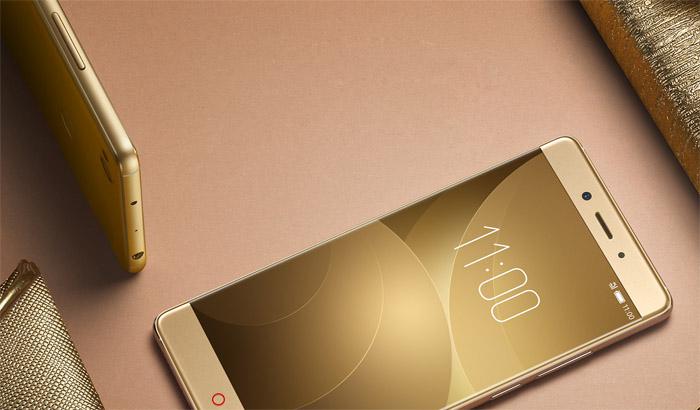 Nubia quick charge 3.0 and Type-C interface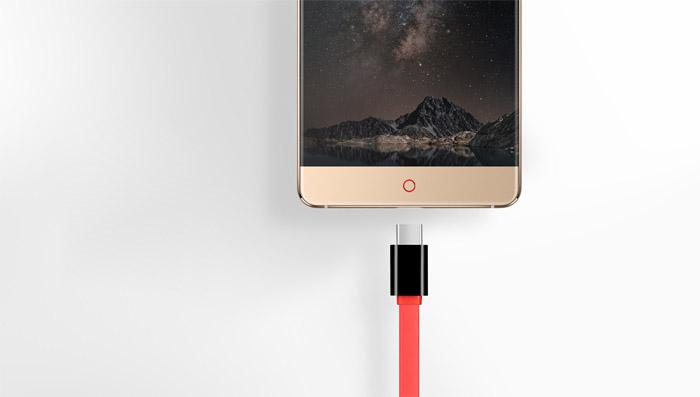 Nubia Z11 Mobile Highlights Review:
Qualcomm Snapdragon 820 processor
Android 6.0 marshmallow OS
6GB RAM and 128GB ROM, supports 200GB MicroSD
5.5 inch Borderless Screen, 2.5D Curved Screen
16MP OIS back camera, 8MP front camera
FiT 2.0 technology and fingerprint ID
Dual band wifi, OTG, NFC
Hi-Fi, Dolby 7.1, DTS
Nubia QC 3.0 Fast charging
Nubia Z11 6GB Phone Features:
OS: Android 6.0
CPU: Qualcomm Snapdragon 820, 64 bit, 14nm, Kryo architecture
GPU: Qualcomm  Adreno 530
RAM: 6GB LPDDR4
ROM: 128GB
Band:
4G: TD-LTE B38/39/40/41; FDD-LTE B1/B3/B7
3G: WCDMA 850/900/1900/2100; TD-SCDMA B34/39; CDMA EVDO 800
2G: GSM 850/900/1800/1900
(Please check your local network bands here before you buy)
Sim Card: Dual Nano SIM Card Dual Standby
Card Slot: Nano SIM + Nano SIM / Nano SIM + MicroSD
Service Provide: Unlocked
Screen: Capacitive Touch Screen, Borderless screen, Corning gorilla glass III
Screen Size: 5.5 inch
Resolution: 1920 x 1080 pixels, 403ppi
Screen Color: 16000K Colors
WIFI: 2.4G / 5G dual band wifi, 802.11 b/g/n/ac
Bluetooth: V4.1, BLE
Dual Camera:
Back camera: 16MP OIS camera, 6P drive motor lens, F2.0 aperture, Blue glass IR filter, High light transmittance sapphire glass, PDAF, NeoVision 6.0, with flashlight and Auto Forcus
Front Camera: 8MP, Blue glass IR filter, 5P lens, F2.4 aperture, 80 degree wide Angle, Beautify 2.0
Fingerprint ID: Support
NFC: Support
OTG: Support
OTG USB disk: up to 200GB
MicroSD(TF): up to 200GB
FiT 2.0: Support
Hi-Fi: Support
Multimedia: AKM4376 chip, Hi-Fi, Dolby 7.1, DTS
GPS: support GPS + GLONASS
Fast charging: support Nubia QC 3.0
Battery: 3000mAh Lithium-ion polymer fast charging battery
Sensors: Electronic compass, G sensor, light sensor, gyroscope, Distance sensors, Hall sensor
Language: English(United Kingdom), English(United States), Spanish(Spain), Spanish(Mexico), French(Canada), French(France), Deutsch,Portuguese, Russian, Korean, Japanese,etc, 18 languages.
Multi-Touch: Support
Video: MP4/3GP/MOV/MKV/AVI/FLV/MPEG etc.
Audio: FLAC/APE/AAC/MKA/OGG/MIDI/M4A/AMR etc.
Image: JPEG /PNG/GIF/BMP etc.
Earphone Interface: 3.5mm
OTA Update: Not support
Nubia Z11 6GB Phone Size: 151.8 x 72.3 x 7.5mm
Nubia Z11 6GB Phone Weight: 162g
Nubia Z11 6GB Phone Package Contain:
1 x Nubia Z11 Cristiano Ronaldo version
1 x USB cable
1 x Type-C adapter
1 x Nubia earphone Pro version
1 x Charger (suitable plugs according to the shipping address)
------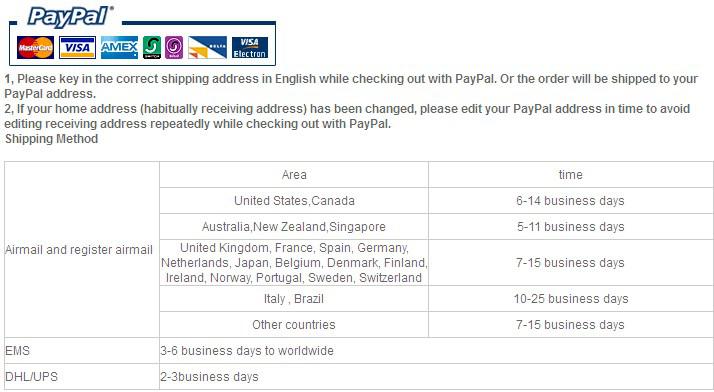 Questions on Nubia Z11 Snapdragon 820 6GB RAM 128GB Android 6.0 5.5 Inch LTE Mobile Phone
Sort by

From crlbxl at

10/19/16 7:29 AM

I'd like to order Z11, 6GB-128GB, but I see it's out of stock.
When I will find this model, please ?
Thanks !

Nubia Mobile:
Thank you for your mail.
We will update to our website when Nubia Z11 Snapdragon 820 6GB RAM 128GB black is available to buy. Please check on our website later. We will email you when it is available.

From Vitor Tavares at

10/19/16 1:09 AM

J'aimerais ce téléphone. Pouvez-vous me dire quand sera-t-il disponible et si vous livrez en France?
Nubia Mobile:
Thank you for your mail.
We will update to our website when Nubia Z11 Snapdragon 820 6GB RAM 128GB black is available to buy. Please check on our website later. We send to France.

From Agata at

10/15/16 11:05 AM

From harry d at

10/15/16 9:53 AM

From Nathaniel Xavier at

10/13/16 11:55 PM

From Daniel at

10/8/16 7:54 AM

From don at

9/27/16 1:49 AM

What it's wrong with you guys? People want your phone but you don't have it! This is not normal! Please do something,i want 6gb/128gb CR version quickly as possible! Thanks!
Nubia Mobile:
Thank you for your mail.
We will send you email when Nubia Z11 Cristiano Ronaldo version is available.

From mukesh at

9/22/16 12:15 PM

From Jay B at

9/19/16 6:19 AM

From Rafael Leite at

9/16/16 2:55 AM

From Sudeep at

9/15/16 9:14 PM

From Khaled Malallah at

9/15/16 4:47 PM

From Agamy Kamel at

9/13/16 12:54 PM

I want to buy z11 Cristino Ronaldo me from Egypt and this support Arabic and totally cost
Nubia Mobile:
Thank you for your mail.
We will send you email when Nubia Z11 Cristiano Ronaldo version is available. We have released the supported language of Nubia Z11. Please check on our website.

From Gerald at

9/12/16 4:03 AM

From CARLOS AGUILAR at

9/5/16 4:43 PM

From Sravan at

9/4/16 12:20 PM

From Khush Pomani at

9/3/16 4:18 AM

From Khush Pomani at

9/3/16 4:14 AM

From danhhua at

9/2/16 10:42 AM

i live in us is it 6g ram 128g Nubia Z11 6GB Cristiano Ronaldo version is work in us and LTE /google play ,i hear you guy came with iternational version and is ok for me to order now
Nubia Mobile:
Thank you for your mail.
We will inform you when Nubia Z11 Cristiano Ronaldo version is available to buy.

From RAJENDRA KUMAR KHANDAI at

9/2/16 2:49 AM

From Selli at

8/28/16 11:33 PM

From dani at

8/27/16 5:50 AM

From Ivan at

8/25/16 2:15 AM

Any update? This is very disappointing. I saw the messages it was since early July until now (entering September) still no news.
Nubia Mobile:
Thank you for your mail.
Nubia Z11 6GB RAM 128GB black gold version is expected to be released in the coming September.

From Ivan at

8/15/16 7:14 PM

Do you have estimated date of the stock? Because i think this has been too long. And please dont just reply me by saying you will email me once you have the stock? I just want an estimated date.
Nubia Mobile:
Thank you for your mail.
We will update to our website when Nubia Z11 Cristiano Ronaldo version comes out.

From Roman Shmyrin at

8/15/16 12:19 AM

From Hani Alhadhrami at

8/5/16 7:16 PM

I have preordered this device z11 with cristiano sing and now it showen that it is out of stock .. when it will be ready to ship ?
By the way I did pay the full money for 2 phone devices
Nubia Mobile:
Thank you for your mail.
We will send you email when Nubia Z11 Cristiano Ronaldo version is ready to buy.

From Iaperi at

8/5/16 5:50 AM

From Ajmal at

8/3/16 11:36 PM

From Mani Dhillon at

7/29/16 8:45 AM

Can it be shipped to Indonesia and will it have warranty In Indonesia & For how much time??
What will be in the box??
Nubia Mobile:
Thank you for your mail.
We support shipping to Indonesia. Nubia Z11 has 12 months warranty. We will send you email when Nubia Z11 Cristiano Ronaldo version is available to buy.

From Nureke at

7/27/16 7:49 AM

From Harald at

7/25/16 11:34 PM

From oly at

7/20/16 9:48 AM

From Manash Pratim Chaliha at

7/19/16 1:58 AM

Will I need to pay any import duty on this phone?
Nubia Mobile:
Thank you for your mail.
Our price is FOB price and do not contain customs and shipping cost. We are not sure about your local customs, but we can help you reduce or avoid import taxes by declaring a lower price.

From Mayura D at

7/18/16 10:25 PM

From Marat Khayaliev at

7/18/16 10:57 AM

From Tanawan at

7/18/16 12:23 AM

From Jesoka at

7/12/16 9:42 PM

From mak at

7/11/16 9:35 PM

From Nass at

7/11/16 7:00 AM

From mak at

7/11/16 5:46 AM

Hi, I'm currently living in Greece and want to purchase this exact phone. Could you please tell me if it is available to send to my country ? If this product also becomes available to purchase, could you also notify me? Thanks in advance.
Nubia Mobile:
Thank you for your mail.
We are Nubia Mobile online store, we support shipping to Greece. Nubia Z11 6GB RAM phone is on pre-sale now. Please add to your shopping cart. We will send orders according to the order number.

From mak at

7/11/16 3:48 AM

From Iaperi at

7/10/16 5:52 PM

From hasan at

7/10/16 1:39 PM

From Julien Meyran at

7/8/16 9:01 PM

From john at

7/8/16 7:00 AM

From PS at

7/7/16 3:55 AM

Hi, I'm currently living in Australia and want to purchase this exact phone. Could you please tell me a way to purchase this product, as it is currently out of stock? If this product also becomes available to purchase, could you also notify me? Thanks in advance.
Nubia Mobile:
Thank you for your mail.
Nubia Z11 6GB RAM phone is on pre-sale now. Please add to your shopping cart. We will send orders according to the order number.

From Iaperi at

7/6/16 3:02 PM
Ask Your Own Question
Customer Reviews
i want buy us a z11 Cristiano Ronaldo from spain Review by

Hugues Desmoort

Helo, i want buy us a z11 Cristiano Ronaldo from spain , how many day to send it to Spain? The warranty are available in Spain?
The spanish nubia web don't have Z11 Cristiano Ronaldo.
Thanks. (Posted on 7/26/16)

when will ship my order? Review by

Ohank

It seems delay again, when will ship my order? (Posted on 7/21/16)

I am interested in purchasing Nubia z11. Review by

Paraj

I am interested in purchasing Nubia z11. I have ordered from China before and I always got the product marked as a gift at lower price. This helps save me import taxes. Can you do the same? Thanks. (Posted on 7/16/16)

When will send my phone? Review by

Josika

When will send my phone? (Posted on 7/11/16)