You may also be interested in the following product(s)
Regular Price: $369.99

Special Price $259.99

Regular Price: $239.99

Special Price $199.99
This Nubia Z9 Max International Edition will come with pre-installed Google Play Store, supports more than 50 languages!
Nubia Z9 Max 4G LTE Snapdragon 810 5.5 Inch RAM 3GB Android 5.0 16GB ROM NFC OTG Smartphone Black
This Nubia Z9 Max uses the powerful Snapdragon 810 octa core CPU, Android 5.0 OS, 3GB LPDDR4 RAM and 16GB ROM. Z9 Max feature a 5.5 inch FHD screen, equipped with 16.0MP back camera and 8.0MP front camera. Z9 Max 4G phone supports 7 modes 18 frequency bands, supports NFC, Bluetooth, dual band wifi, WLAN, OTG and Hi-Fi.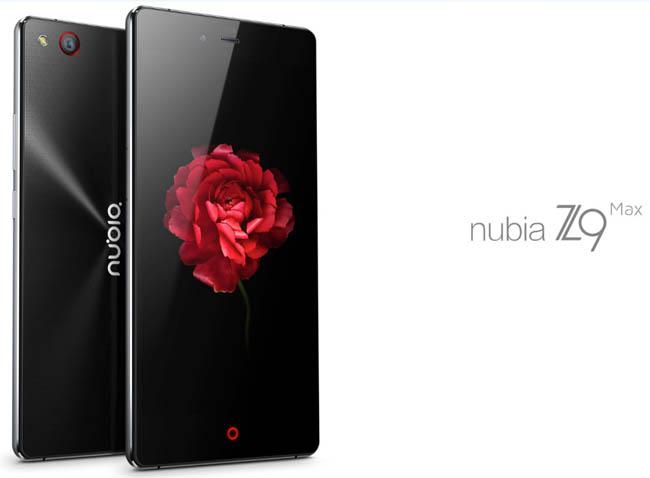 Dual Nano SIM Card Dual Standby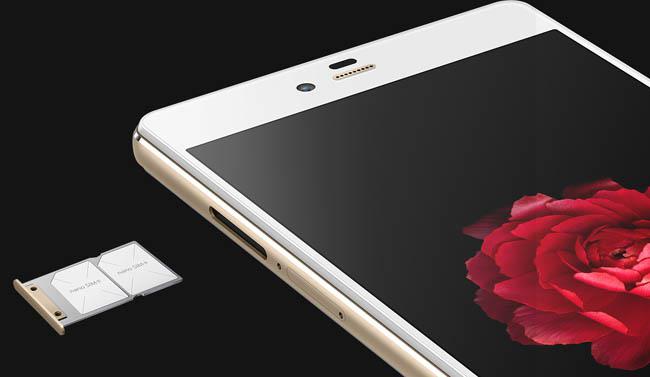 Qualcomm Snapdragon 810 processor
Qualcomm Snapdragon 810 octa core 64 bit, 20nm, A57+A53 processor, with LPDDR4 3GB RAM, bring smooth 4K video and 3D gaming experience.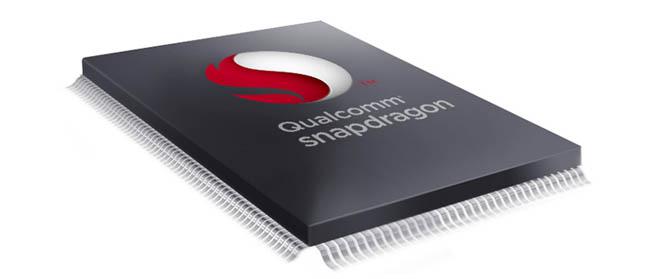 16.0MP Sony camera
16.0MP back camera, Sony IMX234 Exmor RS stacked camera, 6P lens, sapphire glass IR filter, ith new Neovison 5.0 camera system, supports 4K video recording.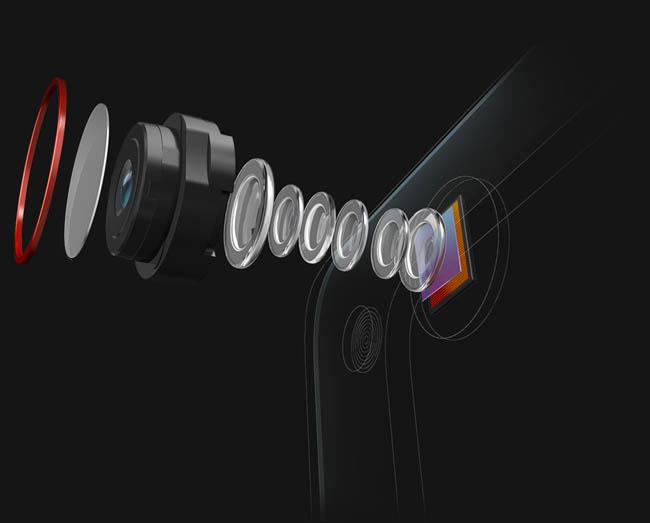 5.5 inch Sharp screen
5.5 inch Sharp screen, 1080P full HD screen, 401ppi, high saturation full view display. The color saturation increase to 85%.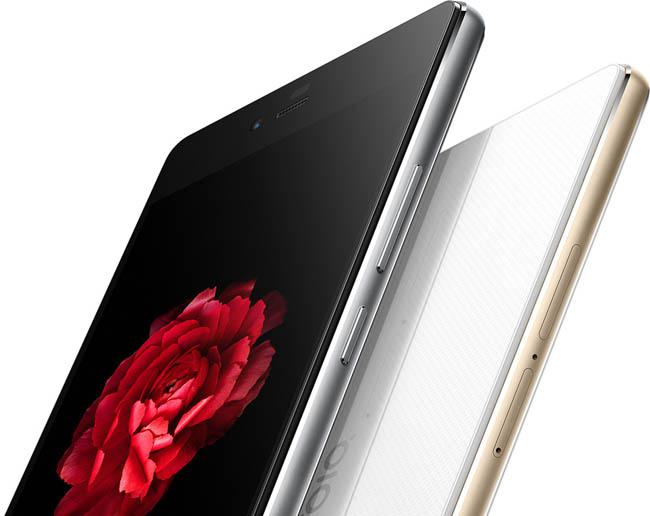 Double-sided gorilla glass
Double-sided high strength and high transparent gorilla glass on both the front and back shell, Not only make the screen display color more gorgeous, but also end up scratches on the back.

Hi-Fi function
AKM AK4375 professional audio chip and AW8736 power amplifier chip, bring high quality music enjoyment.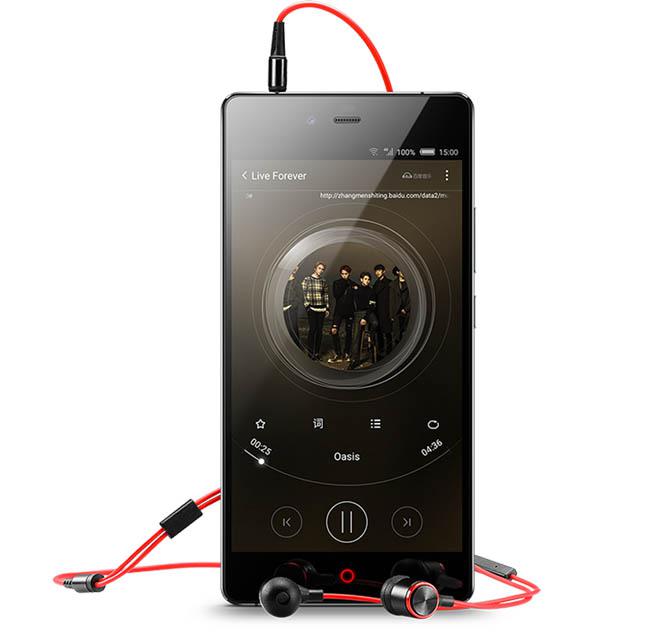 Nubia Z9 Max Phone Features:
OS: Android 5.0, nubia UI 2.8
CPU: Qualcomm Snapdragon 810 (MSM8994), 64 bit, 4*A57 2GHz+4*A53 1.5GHz,
GPU: Qualcomm  Adreno430, 600Mhz
RAM: 3GB LPDDR4
ROM: 16GB eMMC 5.0
Extend Card: Support MicroSD card up to 128GB extended
Band:
4G: TD-LTE B38/39/40/41; FDD-LTE B1/B3/B7
3G: WCDMA 850/900/1900/2100; TD-SCDMA B34/39; CDMA EVDO 800
2G: GSM 850/900/1800/1900
Sim Card: Dual Nano SIM Card Dual Standby
Service Provide: Unlocked
Screen: IPS Capacitive Touch Screen, Corning Gorilla Glass 3
Size: 5.5 inch
Resolution: 1920 x 1080 pixels FHD screen, 401ppi
Screen Color: 16000K Colors
Daul Camera: Front Camera 8.0MP, Sony imx179 Exmor R, F2.4; 16.0MP back camera, Sony IMX234 Exmor RS, f2.0, with flashlight and Auto Forcus, Neovision 5.0
Video shooting: Up to 4K, 3840 x 2160
Multi-Touch: Support
Hi-Fi: Support
WIFI: Dual band wifi, IEEE 802.11 b/g/n/ac
Bluetooth: V4.1
OTG: Support
NFC: Support
GPS: GPS + A-GPS + GLONASS
WLAN: Support
Language: English(United Kingdom), English(United States), Spanish(Spain), Spanish(Mexico), French(Canada), French(France), Deutsch,Portuguese, Russian, Korean, Japanese,Chinese(Hong Kong), Chinese traditional, Chinese simplified, etc, more than 50 languages.
Video: MP4/3GP/MOV/MKV/AVI/FLV/MPEG etc.
Audio: FLAC/APE/AAC/MKA/OGG/MIDI/M4A/AMR etc.
Image: JPEG /PNG/GIF/BMP etc.
Earphone Interface: 3.5mm
Battery: 2900mAh non-removable
Other Feature: 4G, 3G, WIFI, GPS, Bluetooth, Ebook, Email, Messaging, wallpapers, calendar, calculator, clock, camera, hotspot, OTG, gyroscope, compass, etc.
Nubia Z9 Max Phone Size: 154.8x76.6x7.9mm
Nubia Z9 Max Phone Weight: 165g
Nubia Z9 Max Phone Contain:
1 x Nubia Z9 Max Phone
1 x USB cable
1 x Charger
------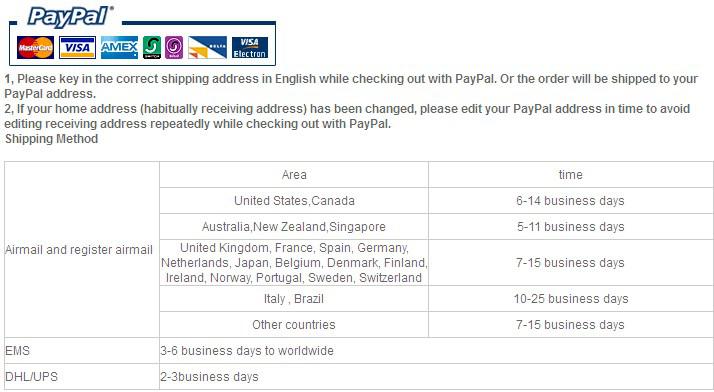 Questions on Nubia Z9 Max 4G LTE Snapdragon 810 5.5 Inch RAM 3GB Android 5.0 NFC Smartphone Black
Sort by

From chawanus at

8/23/16 7:50 PM

From Rahmi at

7/14/16 4:00 AM

From Konos at

5/29/16 8:41 PM

hello, z9 max with 615 processor realy have dac chip ak4375 for music or not? people say, that z9 max on 810 snapdragon have a much better sound that z9 max on 615.
Nubia Mobile:
Thank you for your mail.
Nubia z9 max on 810 snapdragon has stronger specs. We will release more detailed specs of Nubia z9 max later.

From Jonathan Tabang at

5/18/16 1:38 AM

From Almaz Shaikhoutdinov at

5/16/16 1:30 PM

From Nkosilathi at

5/14/16 3:42 AM

From Conor at

5/2/16 4:27 PM

From Gleibson Alves at

4/27/16 5:37 PM

From Da at

4/16/16 5:54 AM

From Nurudeen at

4/15/16 8:51 PM

From Christian at

4/14/16 9:17 PM

From Luica at

4/12/16 5:23 AM

Hello,
I live in Germany (Hamburg). Is it possilbe to by this cellphone (nubia Z9 max) here?
What abot the guarntee of this cellphone?


Nubia Mobile:
Thank you for your mail.
We are Nubia Mobile online store, we support shipping to Germany. All our products have 12 months warranty. (Excluding the accessories).

From Vikas Dev at

4/12/16 12:51 AM

From susiri at

3/22/16 4:04 AM

is this the cam spec ?
Front Camera 8.0MP, Sony imx179 Exmor R, F2.4; 16.0MP back camera, Sony IMX234 Exmor RS, f2.0, with flashlight and Auto Forcus, Neovision 5.0
Nubia Mobile:
Thank you for your mail.
We have released the detailed specs on our website. Please check on our website.

From Andrei Paun at

3/18/16 2:08 AM

From Ramid59 at

3/16/16 10:39 AM

From Ariev at

3/13/16 10:59 AM

From Kadir at

3/7/16 3:21 AM

From Ivan at

3/6/16 12:41 AM

From Vicente at

3/5/16 7:03 PM

Hello :) I'm very interested in this phone but I have a few questions...
Have spanish language?
Can work in Chile?
If I will buy it, you can declarates a less price?

Thanks for your time! :)
Nubia Mobile:
Thank you for your mail.
Nubia Z9 Max Snapdragon 615 2GB RAM version do not support spanish language.
We have released the detailed network bands of Nubia Z9 max. Please check our website and check your local bands carefully before buy it.
We can help you print the package with low value, but it also mainly depends on your local customs.

From Harsha at

2/1/16 6:21 AM

From fatih at

1/30/16 7:28 AM

From fatih at

1/27/16 2:17 PM

From massimo at

1/26/16 7:33 AM

From santhana at

1/24/16 7:41 AM

From Midnight at

1/21/16 1:22 PM

From renato at

1/8/16 1:24 AM

From Almaz Shaikhoutdinov at

12/11/15 1:15 AM

From mickaël at

12/11/15 12:24 AM

bonjour,
apres contact avec sfr,mon nubia ne capte pas la 4G.
le network type est bien sur 4G/3/G/2G.
point d'acces : SFR WEB
que dois je faire de plus.
cordialement.
ML

Nubia Mobile:
Thank you for your mail.
Nubia Z9 Max can work 4G LTE in France like Free, SFR, Eetc.

From mickael legault at

12/9/15 11:49 PM

bonjour,
merci de donner une procedure claire pour l'installation de google.
et pourquoi mon z9 ne capte pas la 4G sfr alors que vous dites que le tel est compatible avec la 4G francaise.
cdlt
Nubia Mobile:
Thank you for your mail.
Nubia Z9 Max supports SFR 4G Band7-2600MHz in France.

From Mat at

12/9/15 9:42 PM

Hi, I'm interested about this phone.

Can it connect to two LTE network simultaneously?

I'm in Canada, and the carrier (Telus, Bell) doesn't support 2G (GSM) network. I want to use one sim for data, and one sim for voice and text.

Most of the dual sim will only support one LTE connection, and a GSM (2G)

Thank you


Nubia Mobile:
Thank you for your mail.
No, when you use one card for 4G LTE, the other can only for 2G.

From mickaël at

12/4/15 4:24 AM

From Bazz7ww at

11/29/15 12:34 PM

From Usama at

11/23/15 7:58 AM

From Lorenzo at

11/21/15 7:16 AM

From Lorenzo at

11/21/15 5:01 AM

hi, what's the amount of time for charging? from 0% to 100%
and what's the the duration of the battery in normal use?
Nubia Mobile:
Thank you for your mail.
Normally, the the amount of time for charging is around 4 hours. The theory of standby time is 660 hours or 40 hours talking.

From lorenzo at

11/17/15 4:48 AM

Hi i have several questions:
1. Is there a warranty?
2. How much does it last?
3. Shipment to Italy?
4. Time of shipment?
5. Cost of shipment?
6. Italian language support?
7. English language support?
Nubia Mobile:
Thank you for your mail.
Yes, All our products are under one year warranty. (Excluding the accessories).
Yes, Shipment to Italy. Please add to your shopping cart to check the shipping cost and deliver time.
Nubia Z9 Max doesn't support italian language at the moment, but support English language.

From Mike at

11/13/15 11:29 AM

From mauricio at

11/12/15 4:24 PM

I receive my phone yesterday nubia z9 max here in USA its working and I liked but I cantvremove the Chinese language from the internet browser and also I got a serious problem with google play store. They desapear and I can't reinstalled that. So I will appreciate guys if you help me with this problem . I need to installed some application that I really need. Mauricio Aragon.


Nubia Mobile:
Thank you for your mail.
Please root your phone first and then install google play.
We have released google play install guide on our website. Please check our website.
http://www.nubiamobileshop.com/blog/nubia-mobile-google-play-installation/

From Kent at

11/7/15 3:03 PM

From Mld at

11/4/15 9:48 AM

Hi,
I am interested to buy Nubia Z9 Max Snapdragon 810. Please answer the following questions.
1. Will the Android operating system update in Iran Or does it only update in China?
2. If it only updates in China, how can I get it to update in Iran?
3. Can you shipping the phone to Iran with singapoor post or cheaper method?

Nubia Mobile:
Thank you for your mail.
Android operating system can update in Iran. We supports shipping the phone to Iran. We use faster and safer Express.

From Paul at

11/3/15 9:25 PM

Hi,
I am interested to buy Nubia Z9 Max Snapdragon 810. Please answer the following questions.
1. Does the above phone come with a wall charger AND a USB charging cable?
2. Can you ship an Australian wall charger with the phone? A Chinese charger will be useless to me.
3. Will the Android operating system update in Australia Or does it only update in China?
4. If it only updates in China, how can I get it to update in Australia?
5. How long will the battery last in idle mode?
6. How long will battery last when constantly being used for phone calls?
Please reply ASAP.
Hoping this meets you well.
Paul

Nubia Mobile:
Thank you for your mail.
Nubia Z9 Max come with USB charging cable, and we will ship it with Australian adapter for you. The Android operating system can update in Australia. The battery life depends on your usage.

From Thailand at

10/30/15 1:42 AM

From Pankaj Arora at

10/27/15 7:52 AM

From Musa at

10/27/15 12:52 AM

From Steve at

10/23/15 1:56 AM

From Ugo at

10/18/15 12:06 PM

How much to ship to Nigeria and how long will delivery take? Support for Nigerian networks available?
Nubia Mobile:
Thank you for your mail.
We are Nubia Mobile online store,we support shipping to Nigeria. Please add to your shopping cart to check the shipping cost and time. Z9 MAX support for Nigerian 2G/3G networks.

From Muqaddas at

10/13/15 11:58 PM

From Torsten at

10/12/15 1:32 PM

Hello
Will i have to pay an import tax in Germany when i order the mobile or is it sent from an european country?
Nubia Mobile:
Thank you for your mail.
Nubia Z9 Max will be send from HongKong. We are not sure about your local customs, but we can print your package value with low price to reduce or avoid customs.

From Seff at

10/11/15 3:16 AM
Ask Your Own Question
Customer Reviews
Phone is very fast and responsive. Review by

Diego

Phone is very fast and responsive. (Posted on 3/26/16)

are you shipping from within Europe or Review by

Frank Buis

Hello, are you shipping from within Europe or can expect to pay duty's when importing a phone? (Posted on 3/14/16)

the phone is worth buying! Review by

Manuel

The great phone I have bought during the Christmas, ship is slow during that time, but the phone is worth buying! (Posted on 1/27/16)

Nubia z9 max fingerprint version black Review by

Amerol

I'm waiting the black Nubia z9 max fingerprint version release? will it? (Posted on 1/16/16)

I am looking to review your product (Nubia Z9 Max) Review by

Matthew K

My name is Matthew Kouznetsov and I am a Technology YouTuber and a Blogger. I own both a website and a YouTube Channel where I post high-quality technology content. I have over 390 subscribers and 20,000 video views on my YouTube channel. I am looking to review your product (Nubia Z9 Max) and was wondering if you would send me out a sample for reviewing purposes? I am able to give my honest Thoughts/ Opinions in the video review and on my website review.

I look forward to hearing back from you!
Kind Regards,
Matthew Kouznetsov (Posted on 12/23/15)

i want it Nubia Z9 Max fingerprint version. Review by

Vita

Will this black version upgrade with fingerprint identification? i want it Nubia Z9 Max fingerprint version. (Posted on 10/26/15)

the machine is good Review by

Eddie

Exquisite packaging, the machine is good, love it (Posted on 9/10/15)

Nice phone! Review by

Aidan

Nice phone! glass fuselage looks high-end. Can run very fast. (Posted on 9/5/15)

Availability in India Review by

VIjender

In amzon, nubia z9 mini is available. then why flagship model is not available . (Posted on 7/30/15)

received my phone in just 5 days Review by

Bruce

When i received my phone in just 5 days, I was so happy. The phone is really good! fast for games, good look. (Posted on 7/25/15)